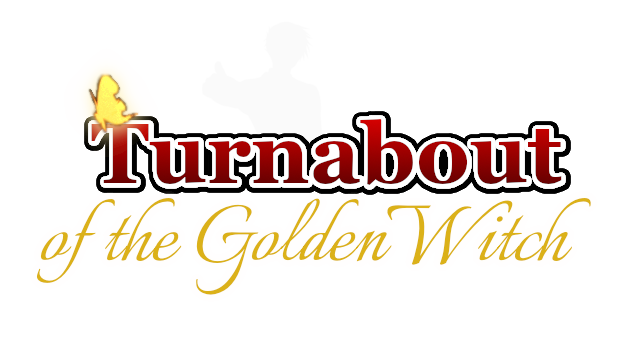 Turnabout of the Golden Witch
One more update, and thanks!
---
First off, a huge "Thank you!" to everyone who has shown interest in Turnabout of the Golden Witch, especially those who finished the game! Hearing from players has been an extremely fun and gratifying experience. It's been almost 4 months since I released Turnabout, and over the course of that time, I've gotten a lot of very useful and insightful feedback from players about the game and its puzzles.
So, as my final farewell (and because I'm bad at leaving well enough alone, I guess...) to this project, I've released a "v2". If you've already played through the game, there isn't anything too new here. The main point of the update is to incorporate some of the lovely feedback from FerdieLance, who provided some great suggestions on how some of the puzzle design could be cleaner and fairer. If you're interested in more Ace Attorney fan-cases, check out his recently released case, Turnabout Bakeshop, which is built on a brand new case-making engine that he built on Unity! The case is a lot of fun, and playable in one sitting! You can get it here: http://aaonline.fr/forum/viewtopic.php?f=15&t=12589
A word of warning: This version of the game is NOT compatible with save files from v1. Don't try to drag and drop them into the v2 files, something will likely break!
A light changelog:
The "ordered press" in the second testimony is no more! Its replacement is hopefully a much fairer challenge, and I hope new players (and maybe some old players who were discouraged by its presence) will enjoy the change.
Some details of the case are a little more fleshed out.
Tweaked some testimonies to guide to the intended solution a bit more strongly.
Beato's speedlines are finally going in the right direction!
A couple of points where "alternative" answers will at least provide partial credit. Only a couple instances of this.
General polish and misc. bug fixes.
May we meet again, on the sea of fragments.

Files
turnabout-of-the-golden-witch-v2.zip
177 MB
May 29, 2019
Get Turnabout of the Golden Witch